Residential
»
Shower & Tub Enclosures
Northlite Glass offers framed, semi-frameless and frameless glass shower enclosures to accommodate your over-all bathroom design ideas. All of our shower and tub enclosures are manufactured by Agalite from the finest quality tempered safety glass available in 3/8" and 1/2". Whether you are building a new home or if you are remodeling a shower, we can help you decide on the best product type for your situation.
Our professionally trained staff will provide you with exceptional service that has set us apart from the others, for the past 47 years.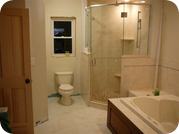 Northlite Glass & Mirror has a design specialist on-hand to assist you in making your dream a reality. He will walk you through the steps and options, giving you valuable information along the way needed to make an educated decision on your new shower enclosure design choices. Shower doors and ...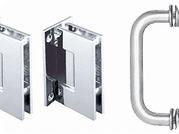 Shower doors get a lot of use over the years, which is why we use only the best available hardware on our enclosures.