Residential Products & Services
Northlite Glass & Mirror provides products and services for all your glass & mirror needs. From skylights, replacement windows, cutom shower enclosures to Emergency Services; we've got you covered.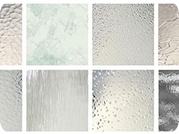 Glass
We stock over 30,000 square feet of glass products; enough material to have whatever your application requirees. If we don't have it, we can get it for you. We stock a varity of thicknesses, colors, textures and designs of annealed glass, acrylic & polycarbonate glass products.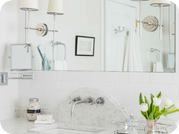 Mirrors
Architects and interior designers have long discovered the beauty, elegance and practicality of mirrors in a room. Aside from their practical purpose, they can bring additional light in the room as well as give the illusion of more space. We have years of experience in cutting mirrors to fit even ...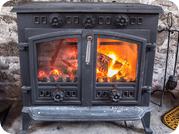 Neoceram
Northlite Glass & Mirror is the largest supplier of Neoceram in the North East!
Neoceram is a transparent low-expansion glass-ceramic with a number of outstanding features that include high resistance to thermal shock, high mechanical strength, and excellent electrical characteristics. With an almost zero thermal expansion coefficient, the applications for ...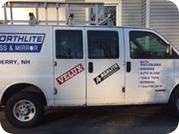 Residential Emergency Service
If your emergency involves glass, you can ount on us at Northlite Glass & Mirror. With 47 years of business serving Derry, NH and surrounding areas including parts North Eastern MA we are proud to say we have been voted "Best of the Best" of Glass Companies every year since ...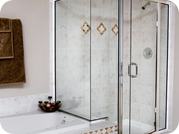 Shower & Tub Enclosures
Northlite Glass offers framed, semi-frameless and frameless glass shower enclosures to accommodate your over-all bathroom design ideas. All of our shower and tub enclosures are manufactured by Agalite from the finest quality tempered safety glass available in 3/8" and 1/2". Whether you are building a new home or if you are remodeling a ...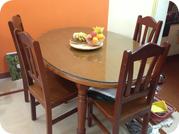 Tabletops & Shelves
Northlite Glass & Mirror can fabricate glass shelves and tabletops in many different thicknesses..
All shelves and tabletops are custom made and are available in many types of shapes and edges; flat ground polish, beveled, ogee, etc.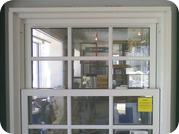 Windows & Screens
Northlite Glass & Mirror offers a wide range of styles and types of windows, ranging from traditional double-hung and casement windows, to expansive picture windows, bay and bow windows, and even specialty shapes to meet your home's architectural needs. We look at windows in a different way ...