Commercial
»
HEPA Vacuums
April 22, 2010 RRP LAW was passed that requires all contractors that disturb lead-based paint homes and child care facilities and schools, built before 1978 to be certified and follow specific work practices to prevent lead contamination.
HEPA VACS at WHOLESALE prices!
Certified vaccuums to meet new RRP LAW
We carry HEPA vacs from Pullman-Holt and Mastercraft.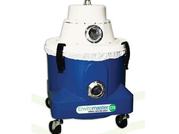 Easy to carry and transport, this compact vacuum is suited for cleanup in small and confined areas. They are shipped with HEPA filter, Disposable paper filter bag (5/Pk), Intermediate prefilter (2/Pk) and dry tool kit. FEATURES * Motor Head: Equipped with 1.3 HP motor and fitted with a power nozzle ...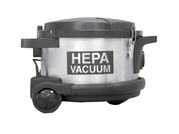 Pullman-Holt's 390ASB is a powerful 4-gallon, dry only HEPA vacuum with exceptional stability. Designed for professional cleaning, this canister style vacuum has a superior, low profile design that makes it extremely maneuverable and easy to use. Unlike similar canister HEPA vacuums, the 390ASB is equipped with a HEPA filter that ...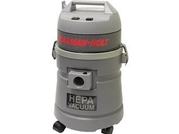 Equipped with a powerful 2-hp motor and an extra large capacity HEPA filter system, the model 45 offers the air flow efficiency of vacuums costing three times as much. The model 45 is manufactured to the same high standards as our large , so it will withstand years of hard ...