Commercial Products & Services
We can provide and install commercial aluminum storefronts and entrances, as well as steel doors. We will fabricate and install a custom sliding glass window for your reception area, and custom display cases or glass shelving for showcasing your products. We also supply and install ADA compliant entrance doors, shower enclosures & mirrors.
Should you have an emergency, we'll be there quickly to board up the problem door or window while we measure for the replacement glass, ensuring the safety and security of your business. We can provide you with a scheduled maintenance program, or just come when called to service your door. Call for prompt service.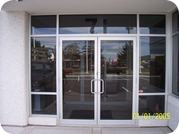 Commercial Products
From aluminum storefronts and steel doors to glass display cases and sliding glass reception windows, Nortlite Glass & Mirror has your business covered.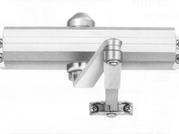 Commercial Services
Northlite Glass & Mirror can quickly respond to your emergency glass needs and we can provide a maintenance program to ensure the storefront entrances at your business stay in good working order, thus avoiding an emergency later.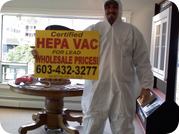 HEPA Vacuums
April 22, 2010 RRP LAW was passed that requires all contractors that disturb lead-based paint homes and child care facilities and schools, built before 1978 to be certified and follow specific work practices to prevent lead contamination.
HEPA VACS at WHOLESALE prices!
Certified vaccuums to meet new ...